Welcome back guys and this video is inspired by my video for my friend alex Brenna, if you want to check out alex's video please do i'm going to put the picture in the video in the link there as well and I've decided to try out this Spoken word prose, poetry thing let me know what you think and if you enjoy it give it a thumbs up Dear Birth Parents, I've been thinking for all my life over the questions and thoughts that I have and even though my questions are as long as their infinite so it's the time lost between us, I know none of this would make sense to you now, there were no words to bridge the gap that our languages face, no actions to bring by the past no thoughts that can be written I am a stranger to you and your ways we're separated by oceans mountains and skies even though I carry your DNA and you have lived through my whole life as your survivor I would fool myself if I said it felt like you never really left instead it feels like a carry the makings of strangers, who crafted by face from their own fantasize that they gave me that grandma's nose let me see them dad's eyes but none of these may true anyway and I wouldn't recognize them as they're all strangers now who I am is a body caught between two lands and unable to meet the ties a forgotten girl who was left before she was found but she was somebody's baby before she was an orphan, you are the only people that I am related to and yet i will never meet you or anyone i am half of both of you whether you meant for this or not, this is all I have to remember you by this body, this ship that carries me through my life, that makes people around me ask questions of why I speak good English and where I really come from and why I look different for the rest of my family that sets me apart from my friends from society is a constant reminder of who I am and where I come from and the constant notion that I don't belong.
As I grow old I'll grow old with what you gave me and i'll see your faces in the mirror as I wither and age but I won't recognize it any day, I have so much to tell you about my life what I've done who I've become, in the end I can't communicate my loss and sadness to you as you'll never know, although I can't imagine the situation you're in and why you had to make this decision a month after I was born, I don't blame you for what happened I want to but I just can't because I don't know you, but I'm angry about the system for putting it's people at risk leaving so many babies unwanted, a system devised to keep the population down, but looking at all the many broken hearts and forgotten children orphanages, it hardly feels like success, when people talk about loss they mean a person that presence or feeling and I have lost all of those things but most of all I've lost myself my identity my culture and even my name I am a leaf to the winds of change, I am caught in the irrevocability of time a victim to the system and I see so many like me whose lives are filled with questions and just blank spaces and the closest thing not go to the answers themselves they are throwing questions as if there were stones a heavy weight to carry and when sent into the vast ocean of answers just buried beneath the water never to be seen again and they are sad because they'll never know any of this this poem and this fantasy is the closest thing now get to knowing and this haunts them until the very end, I don't think anyone can really understand that what it's like to grow up apart from yourself and your culture and your kin, however I have to move on I carry a pain that is inseparable from Who I am my pain is my struggle and my strife it is my weakness and my will survive I will live with it without falling to pieces and this is my promise is to myself I will make something from this there will be beauty and happiness from the ashes and fires that cinder my past and even though we may never meet I'm glad to be your daughter thank you so much for watching guys and I hope you enjoy this video if you did you get like share comment subscribe us usual stuff and hopefully see you in my next video, peace out !
I am asking for your help to help me fulfill a promise I made one week ago today I told two young brothers I will do my very best to help them get adopted together those were my words back in November of last year two brothers and separate foster homes desperate to live together they captured my heart as part of a Wednesday's child report which is why I wanted so much for you to see what happened this week the brothers were seven and ten years old when I met them last October and one tray and kealan had been in child protective custody for three and a half years almost the entire time they had lived in separate foster homes the boys initially need a time apart to heal from their trauma but told me how much they longed to be together one day you guys are just about all each other has anymore right so you want to make sure you're women this kind of emotion seeped out of both tray and kealan every time they saw each other it was only once a month and they never wanted to let go if you could have any wish come true right now what would that wish be them we're gonna do our very very best to make sure that happens one month later someone stepped up he saw our story I was crying mostly because they just pulled at my heartstrings and I felt an instant connection with the boys and I said I've got to figure out how to get these boys in my home and learn more about them we're gonna go in this store this is where we're gonna have our pictures named now 8 and 11 Trey and kealan had been living with Robert Beck ever since but nothing formal that part took time no sir the brothers have no idea that time is now hi guys remember me and guess what today is Adoption Day seven months later the anguish of being a part is over and these two brothers get to grow up together just like that good job guys Trey and Kailyn are chosen and loved by a father older brother and a village of helpers if I adopted and I felt good tell me what happened today okay I'm talking how does that feel good are you happy yes thank you it's easy to see over the last several months the brothers have gone from surviving to thriving just being able to give them a forever home and know that they're forever – is just super special what do they mean to you I love them with all my heart all three of them what happens now in your life I go home you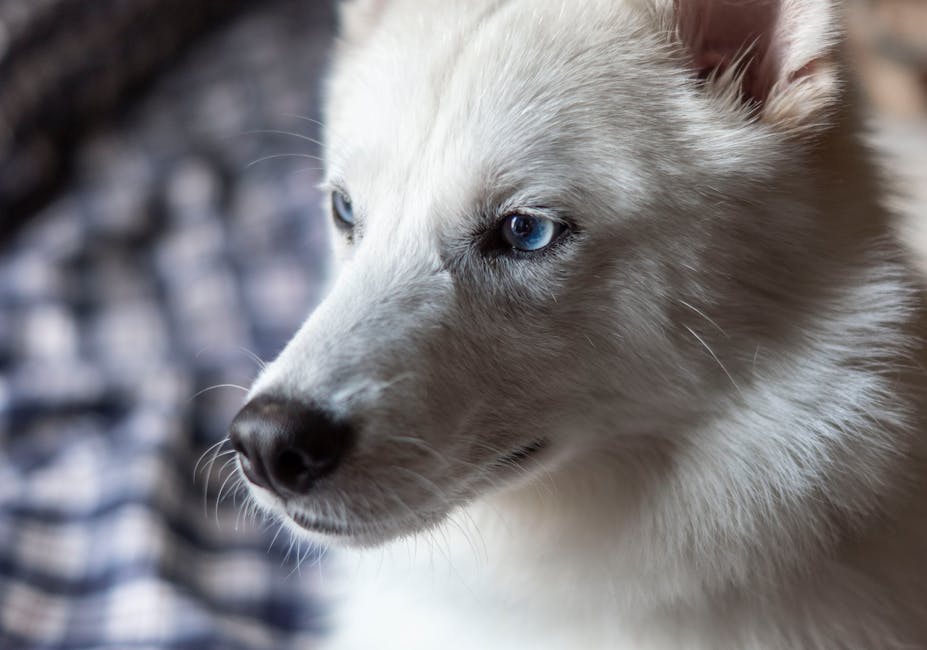 (playful music) – Do we want kids in the future? Yes. – And we would consider having children in the future. – Yeah, we'd like to expand our family naturally, and also taking in a child which hasn't been given the start to life that it deserved. – OK, so gender. – Obviously male. – Female. Female. – OK. – I'm happy with a male baby or a female baby. – If we have a girl, though, he would spoil her and she would be a bitch.
– So much. Age of child. – I would adopt a teenager. I think it would be fun. – A teenager? You think it would be fun? – Yeah. – I'd be happy to take in a baby, to be honest. – But a baby's a lot of work, so– – Yeah, but it's gonna be a lot of work anyway. – American Indian or Alaskan Native? – All of them. – Race, ethnicity, I don't care what the race is, to be honest. – I don't know about if they didn't speak English, 'cause I wouldn't be able to communicate with them. – That seems like a really scary thing to be taking a child who doesn't speak your language.
I feel like that's traumatic. I'm gonna say no to that one. – OK, dental problems, may include tooth decay, missing teeth, crowded. Yeah, I mean– – Yeah. We're gonna get that kid braces. – Tendency to reject father figures. – No. – Well, that's not gonna work. – OK, birth history, low birth weight or premature. Even my friend just had a premature baby, and they're just like so thrilled just to have this beautiful little girl.
– I don't know if I would be. Like, I'm already about if I would be a good enough mother for, like, a healthy baby. – I just think it's like, it's little– – You would honestly be OK with, like, a kid that had all these issues? Then we don't know what it's like. I'm not a shitty person. – I didn't say you were a shitty person. – I'm just nervous about like my first kid having all of that stuff. – I understand.
– A fetal alcohol syndrome baby. Oh, that's sad. – I don't even know what that means. – That's when the mother was drinking. – Mental retardation, mild, moderate, severe. – Yeah, we would consider that. Yeah, it's all about, I think, nurture. – A severe/profound mental retardation, OK. – Um, I don't know if I have the resources and the mental, like– – But that's where I come in, 'cause I do. – OK. – I mean, is this really the list that you go through? – Yeah.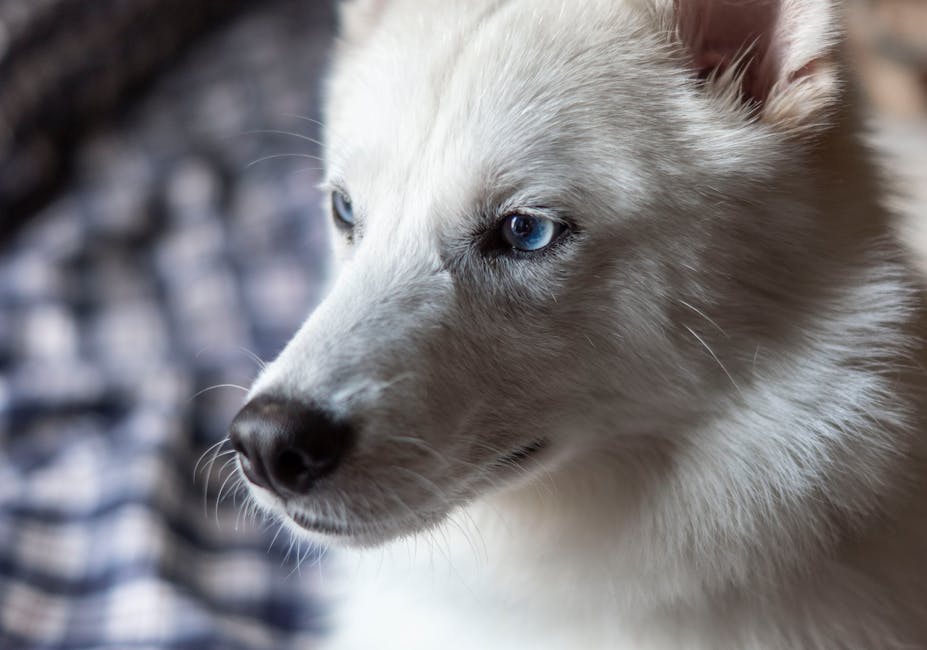 – This is extensive. – I could probably try to work with adjustment disorder, but I couldn't do autism. – No, I couldn't either. – I don't know about schizophrenia. – I'll take that challenge. – I know, but it's like we both have to take the challenge. You can't be selfish. – You need to be strong enough mentally to be able to take that on as well. – And also have the experience to deal with it. That's a lot of patience. – That breaks my heart. Child involved in prostitution. – I'd have to say yes. Yeah, there's gonna be some issues, but, like, absolutely, hands down I would take that child. – Child conceived as a result of rape.
Wow. – Yeah, we– – Yeah. – Yeah, that's fine. – Child conceived as a result of incest. – I would say no. – Anything incest, I'm just, it depends if the child is healthy. – I don't think I'm ready to be a parent. I don't think we're ready to adopt a child. This is too serious. – It's really sad. I mean, you have to think that if you have to go through this, there are children that fit each of these boxes. Everything we're saying no to applies to a child. – I didn't know how much detail went into it, and, like, about the mental state of the child or the health or everything.
I just thought, you know, you can just go adopt a child who doesn't have a mom and dad. – So many of these things, like, I've heard of and know what they are, but for some reason you never think about them when you think about children and raising a child and having it. It's odd to me. – It makes me just think about, like, do I get what being a parent is about? – A loving family can definitely help regardless.
– Yeah. – So, I think it's something that we still definitely wanna do. – I think they should actually use this for people who are thinking (laughs) about having kids too. .
THE PARK DID NOT HAVE THE NECESSARY PERMITS. WHO DOES NOT LOVE A GOOD PUPPY STORY? THIS ONE INCLUDES A UNIQUE PARTNERSHIP IN CASTLE ROCK. 25 PUPPIES AND 14 OLDER DOGS HAVE ARRIVED FROM A SHELTER IN OKLAHOMA. ANIMALS FROM OTHER STATES OFTEN COME TO COLORADO BECAUSE THERE IS PLENTY OF INTEREST IN ADOPTING HERE. WE THINK OF COLORADO FIRST AND FOREMOST. OUR DENVER METRO AREA AND THEN THE GREATER STATE OF COLORADO. THEN WE SEE OUTSIDE COMMUNITY .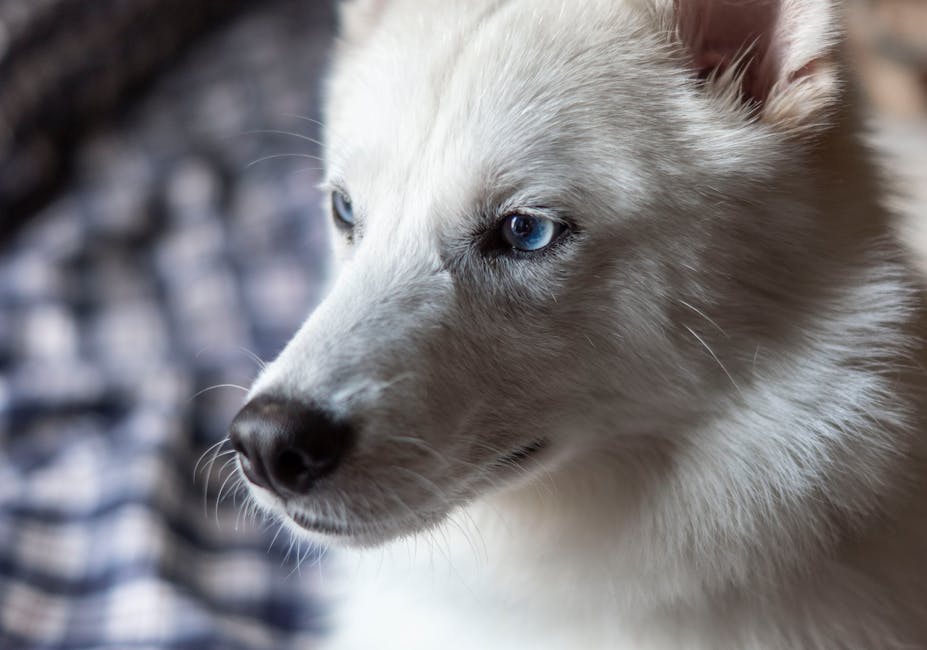 Rayon from Bamboo – Bed Sheets

Hi, I'm Sharon Stuart from BedVoyage Introducing our wellness line of rayon from bamboo Bedding. Equal parts luxurious and casual. Bamboo fibers have natural benefits that help you sleep better. They wick and evaporate moisture three times faster than cotton, which keeps you drier. And bamboo fibers adjust to your body's temperature releasing the heat through the micro gaps and holes, so you sleep cooler. You'll love that your linens stay fresh longer. Because bamboo is resistant to odors and bacteria, It's amazingly soft and comforting to your skin The fibers are so fine and round like a hair on your head, That makes them hypoallergenic and a non irritant to sensitive skin.

We don't coat our linens with formaldehyde or Flame-retardant chemicals like much of the cotton and microfiber industry So you may see a little wrinkle with bamboo But you can rest easy knowing that you're sleeping on sheets with healthy sleep benefits. In case you were wondering, rayon is the process of converting a tree or stock into a fiber. Our linens are made from 100% organically farmed bamboo.

Our five-star luxury details consist of a flat sheet that is a foot longer than traditional linens So your top sheet will stay tucked in at the foot of the bed. The fitted sheet is 18 inches deep to fit most pillow top mattresses and has a tight elastic all the way around, so the corners never pop off. The pillowcases are a little roomier, so it's easier to insert your pillow. Make your sleep life better with BedVoyage Linens . You can get your BedVoyage Bamboo Sheets & Linens at : https://bambooforlife.com/sheets

Howdy guys so modern day video is going to be a Q&A which is because now we have had quite a lot of questions when you consider that we obtained residence and so we really wanted to make this video and try this at present earlier than we get started we wanted to speak about simply how thankful we're considering the fact that our channel has grown previously week for the reason that we uploaded our video of taking custody of Julian and it can be just crazy improbable yeah it can be been something that we certainly not ever imagined was once gonna happen like we under no circumstances concept any person would fairly watch so it can be it's been insane we just passed seventy thousand subscribers was once it's just mind-blowing I think like we've been style of bowled over about all that um so thank you guys for subscribing and for looking at and for extra importantly sending a lot aid and so much love on that video and to Julian and Luca and everything that you guys were sending us due to the fact that it is been tremendous high-quality yeah now we have been processing the whole experience or now not processing, documenting the entire ride up unless this factor and so as to see it all variety of conclude after which to look that it even reached different humans and the candy messages about people who have been you realize touched by using the video itself or simply the whole factor is it is just been really candy we now have bought fairly really candy messages and literally we like just sit there and just read and hear you guys and all of that so yeah thank you guys a lot for doing that it can be in order that crazy and that i consider it just makes both of us excited to quite just share the entire expertise with all of you and just everything that now we have going on from right here on out so i know that a lot of you guys were asking and asking and asking when we're going to see yet another vlog of Gillian and Luca and just how Julian is doing at dwelling and all that stuff and the answer is quickly really fairly soon within the next couple of days i'm going to try my satisfactory to upload a new vlog of them however the motive why we're uploading this video first is quantity one we wish to reply your questions and we wish to have a video to refer you guys to if you have any of those questions what to you is in view that we now have not want considering that we obtained home at all which is bizarre since on the whole i try to vlog practically everything that is gigantic agreement it is now not something that we are going to film it is only a private thing between him and us and so it was once plenty of that and likewise just most commonly we were so interested by him and simply looking him to be comfortable and we were normally style of able to jump to anything was needed at that moment whether with him or Luca and the way he was feeling or whatever like that so filming is not a precedence right but now that we're getting a little bit extra at ease most likely much more at ease and matters are fitting usual movements now we will genuinely to find the time to to be ok and start filming again and displaying everything that's happening with us yeah now we have been doing a bunch of nothing sincerely we have been at house for essentially the most section we have simply desired him to think secure with ice first and foremost and with his residence so we've simply been striking out and individuals have absolutely visited us to satisfy him and he's carried out particularly relatively good with that since we now have been here however yeah even then we under no circumstances we just under no circumstances took the digital camera out since like I mentioned we were simply we wanted to be gift for him I can't with a digital camera and that you could tell me okay that's all my identify out so oh yeah but then we now have been one you recognize and people knees are coming so yeah without doubt keep tuned if you want to see them so the primary query is what are your ethnicities i am Filipino Mexican plenty of humans obtained it backwards yeah which which growing up I did have some persons feel of Mexican yeah it is now not various people feel of a bull penis omit feel the next query was once is Luca a organic or was once he adopted yeah the Luca is biological plenty of folks additionally asked if Luca used to be our actual kid and so they each are actual very much very a lot actual boys yeah both of them we need to know how historic they're Julie what Luca is turning six this year so he's five yeah and Julian is gonna be two in June no subsequent month good yeah sure privet so the subsequent query used to be does Julian have a Korean title mm-hmm and he does he does he does he has um a middle lane which his start mother without a doubt gave him so we wanted to keep it and yeah so if his core name is dong Yoon is how he pronounce it so more often than not we we have a tendency to move back and forth and he responds to Julian now which is great however yeah we now have stored the center identify and typically we call each regularly just one look I likes to call him both yeah always nonetheless working on the pronunciation yeah he is getting better so yeah good his title is julienned onion hmm the following question being how has transitioned in right which is a horny loaded question do you what do I need to yeah transition has been a curler coaster i might say i'm tremendous super emotional and definitely the hardest factor that any of us has ever long gone via above all Julian most likely if you happen to noticed our last video which was once the primary three days that we were collectively then you may have observed that with the aid of the top of that video Julian was establishing to rather grieve and particularly like realise what happened um I think the first two days he was once frequently rather stunned to do some thing so he was once much more quiet and okay seemingly um but then it quite hit him and so he started grieving loads during day three and in most cases after we bought residence yeah it stayed that means for a good two weeks usually yeah and looking back now there work used to it like do you recall when he wouldn't need to turn the lights off and he would form of make a collection whimper annoys like mm-hmm you realize yeah bedtime and naptime something undoubtedly that must imply used to be sound asleep was fairly fairly quite hard for him it can be practically like that quiet that full remedy time ya know leisure and turn out to be sharable it was once rather difficult for him to get that it used to be okay with us comforting him for the most phase but it surely used to be obviously really quite rather unhappy he simply yeah yeah it was once hard I think it hit you emotionally whoa us they hit us motional and to the place at the least for me had me 2nd guessing like did did we do the correct thing like is this this is wrong and everything however like as the times go on with this transition or as the times went on little things little cues started to verify like like okay like that is getting higher sure our son you recognize we got little smiles and everything I suppose numerous humans sort of associated it to postpartum and having probably and a number of the times you get little one blues and matters of that type and i would i would surely have to agree with that in some approaches since yeah like you do not really understand what to anticipate you don't know if if you are gonna believe a designated means or no longer and the emotional part of it was rather rough however whilst he wasn't anyplace he was a baby and he didn't need to be comforted by using us which quite often infants do and so it used to be it was once much more difficult in these areas so yeah however it's been a lot vastly higher previously week i might say on my own he is showing little indicators of growth he is happier I think we seen that he simply appears happier I feel a variety of you have guys have seen that like on my Instagram I obtained quite a lot of comments saying he just appears happier and so he particularly is he has been doing so significantly better he's been coming to over comfort now mm-hmm which is tremendous yeah watching back he was once more hesitant with you understand being tickled or things like that or enjoying round and he would not rather exchange used yeah he wasn't amused but then now you already know that traditional sport like i'm gonna get you and it is now not like that he's surely occupied with it and starts strolling around remedy i'm going to offer you yeah like he looks so that you can play and he he wishes and today he in reality began announcing like tickle tickle tickle like which is yeah ice after we tickle him and so he began doing that and he'll ask for more and so just these matters that he is you already know getting comfy with us and that is that is tremendous so yeah that is the way it's been going so this is a massive question to that I acquired was for questioning if the girl in blue within the custody video was once his foster mother or his bio mother so no that's now not his bio we have no idea his organic mother's that was once his foster mother and a significant thing that I wanted to address with that was once that a number of people appear to be very upset and burdened as to why we'd take him when she could be very evidently in misery and that has been I i might say that comes from a location of simply folks not working out adoption entirely however no we did not just take him from any individual who wasn't inclined that's no longer the way it works sure foster mother used to be definitely very upset and sure we honestly desired to hold that within the video on the whole so that Julian can see how so much he was cherished without doubt her being sad is just not some thing that we wish to don't forget but he used to be very so much loved and well looked after through this girl and we think of her at all times everyday we talk about her all the time and sure we plan on preserving contact together with her and most likely traveling curve one Julian is ancient adequate no um however sure she was once foster mom which means that she knew all alongside that she wasn't harm time for his everlasting residence she used to be perpetually supposed to be temporary and she has identified about us considering the fact that we've identified about him correct you comprehend it is most likely some thing that she knew was once coming and she or he was one hundred% ok with it she knew about us she was once so candy to us she used to be loving on Luca and she or he was undoubtedly pleased for Julian we can tell you that much like he was so happy that he has located a residence and that he will get to be with us but of direction it is super unhappy to have to watch him go and that's that's all it used to be it wasn't that she did not want to let him go so I I wanted to clear that up we're infinitely grateful for her I imply I suppose with what we have now noticeable with how Julien has developed you realize I think I say it day-after-day that like they did an mighty job no longer best the foster mom of the foster loved ones and like just the little keepsakes we received from them and just to see how the entire expertise used to be when we were over there like we know that he was once cherished and that i believe that is part of why we want to even you know have them concerned down the avenue and some thing like that question is a condo Luca doing and i consider Luke has been doing an brilliant job as the tremendous brother and fairly coming into the role I suppose one drawback that he is had is I mean he's not a newborn for one and and there's a lot more to him at this factor as far as character and everything that Luca failed to come prepared there was once no manner we could have prepared him for that so naturally I suppose it is been quite quite rough and i believe that is for me and probably you too I feel is that is that is one that's been one of the vital hardest components of this transition is rather serving to Luke I get by way of this due to the fact you know he one minute he's fairly relatively blissful and then oftentimes he's unhappy on account that he is now not rather feeling the like authorized or yeah or loved i assume in a way after which you recognize the following he is stressed or jealous considering the fact that of the concentration but I mean we've been doing things to rather like mitigate these emotions or you realize just just make things better for him so yeah totally that's true um Luca has he has the center to wish to be concerned if you want to support to want to love on him all day long I imply we quite struggle with having to ask him for space for Julianne and maybe you mum and dad wouldn't stroll be aware of that allure you type of ought to be like ok you guys give him some room now for the reason that it is simply could be a bit overwhelming I think that was once further tough window any person like Julian of course for the reason that he failed to know him and so as a lot as I think Luca has helped Julian during his transition because he's really quite well with kids frequently he also has moments the place he would not want Luca he doesn't want him round extra he screams at him if Luke even looks at him usually so that's a part of his respiratory and a part of him now not understanding what happened you understand so those are the moments where Luca simply that is our fridge now these are the moments the place Luca would not understand and he has a relatively difficult time accepting that since he just does not get it he doesn't get why his brother who mustn't love him and need to be with him all the time is suddenly no longer down to hang out or play 24/7 yeah obviously I consider so so excellent and so invaluable to him and he has been so gracious to us at the same time we now have been doing this on account that he is been sufferer and even on the hardest instances for him he is cried so much he is you recognize he is been harm by means of by using rejection or something that he's felt it overall he's super excited yeah SuperDuper joyful invariably needs to be round him it can be just I imply it's been numerous joy having him house and yeah that is how seem guys doing yeah so the following question was once does Julian realize English you guys noticed that he was talking inexperienced mm-hmm no no he doesn't we obtained a guide at first on how you can deal with him with Korean phrases but it was undoubtedly now not like essentially the most useful factor I imply we had been equipped to determine some things but good you recognize or we bought to proper we tried learning right like essentially the most basic yeah communique between you and it Kurian yeah however it's at the finish of the day I felt like Shawn and dark however considering that we bought back he is really been relatively really really attentive to learning and he is he's even picked up a handful of words at this factor we had been understanding some words that he was pronouncing considering that we discovered these before we even received to him so that was once sort of a good thing however of direction he says other matters that we have no suggestion what you announcing and quite a few it is big talk so on account that we got him we've got been seeking to without doubt instruct him English but we try to keep both words whatever we teach on there that make feel yeah we do not just expect like we don't simply leap into English and say the word over and over and over again and anticipate them to understand like we have now also realized the Korean words in order that we are able to explain what we're saying after which we go from side to side with both phrases yeah for illustration I imply forgive my pronunciation if it sounds off like he'll say he always said you what right what shit come here so then we are going to say it ela come here and some after which will companion a hand gesture to it like come here and stuff so it type of helps tie things collectively something you understand yeah get the idea of it or like once we first had him he mentioned will you which of them we knew used to be milk considering that we had already learned the word for that so even now we still ask you recognize you will not look at you is not going to understand simply so we simply type of do both um so with that being stated we are looking to hold the Korean that he already knows however we're surely seeking to educate him English considering that's what we speak we do not need to cast off what he is aware of we just wish to add to it if that is sensible but finally he's not to but and he never really spoke loads so numerous persons have been asking if we're going to educate him Korean or if i do know some of you guys want us to instruct him Korean and take them to Korean lessons and all of that stuff after which been style of probably the most greatest questions that we have additionally gotten and that's it that is been in general one of the crucial difficult questions to reply despite the fact that it looks as if a simple like yeah we are going to educate em Korean it hasn't been that effortless yeah so the intent why it hasn't been the simplest query to reply is because we just don't know what's gonna occur and that's under no circumstances to say that he's not gonna gain knowledge of Korean that's nothing that we're towards we'd fully brazenly have him study Korean and we love the Korean tradition and we fully receive his tradition as much as we accepting our cultures so we have a good time that for him and we are one hundred% open to preserving Korean culture in our family however with that being mentioned the focal point correct now as he is about to be too is not studying Korean it is completely about comfort and love and nurturing him in his new residence that is not something that we're speaking about proper now if that makes sense so after we believe about him and where he's at we do not consider like okay like once we're gonna take one yeah when are we going to enroll in between courses or like let's simply be trained Korean in order to speak to him Korean despite the fact that you recognize Luca doesn't communicate it or anything like that adore it's that is not the essential focus once more whether or no longer that's gonna occur that can come naturally in its own time when he is competent and when he's ok and absolutely capable but right now ever given that he bought dwelling I yeah our focus is to like him right most importantly first and most important good in a new loved ones and in a new environment where he'll be ceaselessly that is not what issues at this designated moment proper yeah we now we have we have now definitely the short as we might like to coach young Korean we would love for him to study Korean however the essential factor to us proper now is just giving them that love comfort and that sense of belonging that that's that is extra powerful than words itself yeah you recognize so after we do this and consider comfortable with that then we are able to particularly start to revisit the notion of you know the way will we instructing in Korean right whatever you realize yeah after we strengthen us as a household and we've got a normal blonde and a just right relationship whatever else will likely be a more ordinary choice and we can revisit the subject matters and we will be able to talk about all of that later however as of right now we just that's just now not some thing that we suppose about at the moment i hope that form of explains that but we are keeping what he is aware of proper now in our language of any cash yeah and a little phrases commonly we'll come across you know we'll see yeah handy query i suppose how is he sleeping and eating flawlessly ordinary he has a unusual sleep time table sleeps by means of the night time for the most section or so in the future we determined to place up the crib that we had and we've got set it next to our bed and he loves it human facets to it like he desires to be in there so if he's been napping in there this we set the crib and he is emerge as extra relaxed with us he it's type of unhappy i suppose for me individually if he does not need to be rocked anymore he simply sort of i try to rock them just you know to you realize baby him a little bit bit after which he just sort of goes mmm features that you want to lay down yeah and he simply needs to lay down and fall asleep yourself he utterly loves to be patted you know and comforted and if he wakes up within the core of the night which he he'll like wake up but he does not keep up like he used to within the starting but when he does wake up we simply Pat him to sleep or you realize do that style of thing and he's been so much extra effectively comforted so yeah he is been drowsing particularly well since then yeah and as for eating he is eating some thing rather the whole lot that we've got furnished him I feel maybe there is been like two three matters that he is said no to but the whole thing else he loves he's been one of these good eater up unless this point he feeds himself he makes use of utensils fairly well rather rather good um he's been drinking milk just exceptional I imply yeah he is yeah he's exceptional with that I think he's eating more than Luca oh he instructed us more than one hundred percentage yeah he's he's simply he loves food ok so a variety of persons also requested about adopting from Korea how is that possible how do you try this why did we get out from Korea and so the short speedy answer is at the time that we were commencing the process we're if the agent thing we were going through works with Korea and Korea was the country that had children that wanted to be adopted at the time and for those of you who have no idea we had been virtually dwelling overseas so i know numerous you had questions as to why internationally if we were already right here we weren't without a doubt here once we started the process we absolutely lived abroad so that's the place we did lots of the approach right it just so happened that the whole thing lined up perfectly main us to Korea yeah if you want a extra in-depth talk in regards to the method itself and how we began and why and all that stuff i'll go ahead and link the previous Q&A that we did I do not know how many months in the past but that was the person who talked slightly bit extra about that so yeah go forward and watch that if you're curious on a more in-depth reply k last couple questions about hand right here so first one being is what is joins favourite American food Julian loves fries and right here in California surely have some thing referred to as a California burrito and that is arms down his favorite he's going to go you know from individual to person as you finish yours happening to the next character seeking to finish theirs and when you have had at California these things are large and they're loaded mm-hmm and he cherished that's like your favourite meals yeah it can be like fries bitter cream variety of cheese yeah and a best little yeah he would not like very so much although it's spaghetti yeah and that i believe it is in view that it is a bit of too acidic like tangy and tasting which is type of funny for the reason that all kids love that marinara what spaghetti sort of stuff no longer him no longer but no no longer Spani and not pancakes which i am a quite bizarre one that is weird yeah he like spits it out and says no the last question now we have is a rather convenient one and that was once from a friend who used to be wondering if we picked Julian's name American title did we yes we did so Julian it was simply a reputation that we have cherished for a very long time even back to the days when we were type of finding out the name for the Luka that would inform the days years and years in the past so yeah we we did yeah okay so as a result concludes all of the Q&A questions that now we have included at present without doubt keep asking these questions if you have any longer that come up and we are going to get to them as soon as we will we adore the entire support that you guys have given us and it's certainly greater than we would have ever asked for thanks thank you thank you guys a lot for the entire candy messages and the whole lot you guys have been sending so yeah absolutely leave us any longer questions that you could have down under we are going to get to them and yeah I think that is it yeah yeah so thanks guys so much for looking at subscribe if you haven't already and like this video in the event you like it and do not forget to love one there ya go inform anyone you like them in these days get some with a hug and we will see you guys in our subsequent video bye bye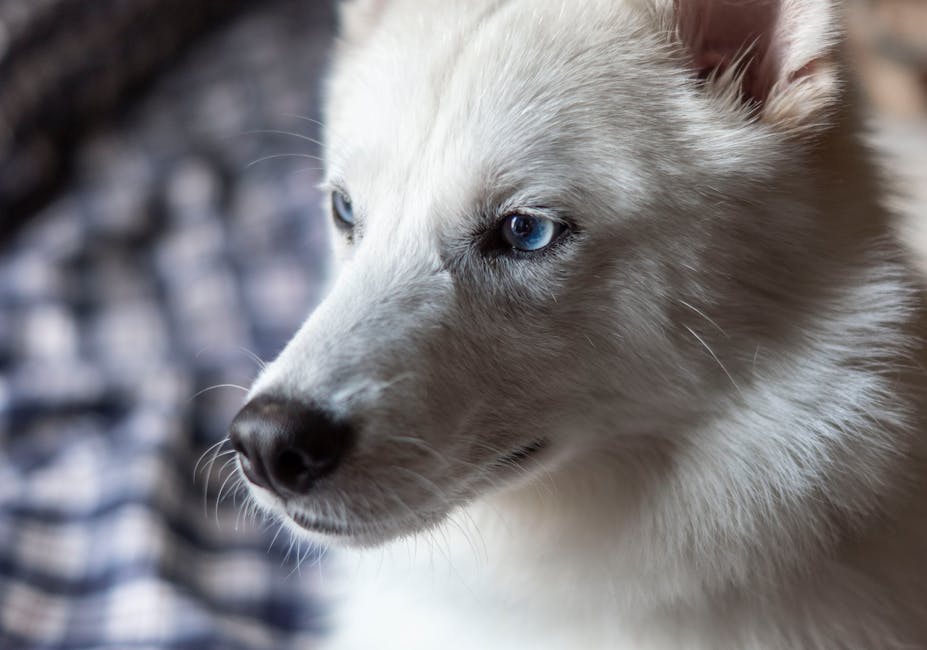 As found on Youtube